Environmental Policy
The Denbridge Marine environmental policy goes beyond the basic principle of increasing customer satisfaction and aims to engage with all of our key stakeholders through positive initiatives and continual improvement. The aim of this policy statement is to establish the achievable and measurable benchmarks against which Denbridge Marine will reduce the company's impact upon the environment as part of a long-term commitment to protect the environment including prevention of pollution.
The key points of the top management strategy to achieve this are: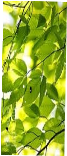 Set objectives to drive continual improvement and regularly review environmental performance to ensure success.
Ensure that all employees are aware of this policy and trained in their respective environmental responsibilities.
Take account of concerns of interested parties such as customers, shareholders, employees, external providers and the public.
Minimise waste by evaluating operations and implementing improvements in efficient working practices where appropriate.
Minimise emissions created through the transportation of goods by procuring locally sourced materials and products where available and considering the carbon impact when assessing logistical requirements for overseas shipments.
Actively promote recycling of paper, printer cartridges and cardboard used internally.
Meet or exceed compliance obligations including environmental legislation that relates to the company, for example the ethical disposal of electrical waste through certified channels.
Implement a training programme to educate new staff on the importance of environmental awareness as part of the induction process.
Reduce energy consumption by implementing an efficient method of managing the heating and lighting of our company premises.
Continually improve the Integrated Management System in order to enhance our environmental performance.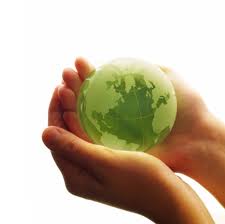 Denbridge Marine Limited, Yanco House, Monks Ferry, Birkenhead, Wirral, Merseyside, CH41 5LH. United Kingdom.
Signed:
M. J. Denn
Dated: July 2021
This environmental policy is signed by upper management, and endorsed by the board of directors and is available for anyone to see if they visit Denbridge Marine where a copy has been placed on the noticeboard on the ground floor. It is also available to see on our website at www.denbridgemarine.com